Are you searching for a new home? If yes, consider McLean VA real estate. McLean is a beautiful suburb of Virginia where you'll find the most luxurious homes in the area. Homeowners in McLean take pride in their houses, and they are always looking for ways to improve the comfort, style, and value of their property.

If you're looking to improve the value of your McLean home, here are five interior design tips to get you started:
1. Create a focal point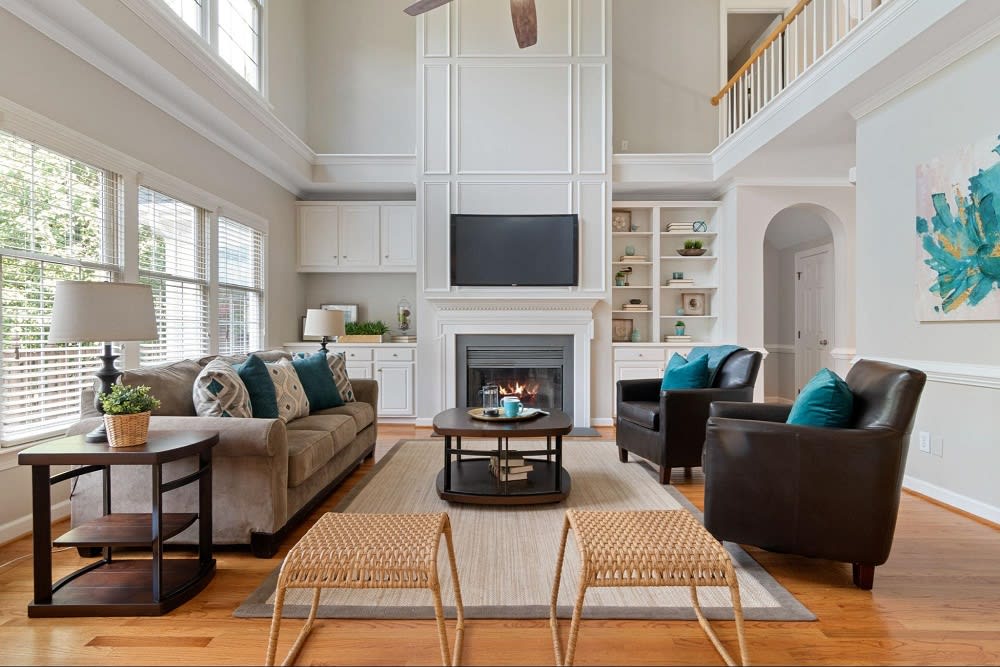 Every room should have a focal point. This is the first thing your eyes are drawn to when you enter a space. It can be a piece of art, a fireplace, or even a window. Once you've figured out your focal point, you can start planning the rest of the room around it.
When it comes to luxury homes, the focal point should be something that is both eye-catching and functional. For example, a beautiful piece of art can add style and value to your home.
If you're not sure how to create a focal point in your own home, here are a few tips:
Align your furniture to the center of a large window.

Place a statement piece of furniture in the middle of the room.
2. Incorporate high-end finishes
Most luxury homes have high-end finishes that set them apart from an average home. These include marble countertops, hardwood floors, and custom cabinets. A well-designed home will have these finishes all around the house, not just in one room.

Think of your home as a blank canvas. As the homeowner, you get to create the overall look and feel of the space. If you want your home to have a luxurious feel, incorporate high-end finishes into your design. They will definitely add value to any McLean VA real estate.

Here are some other high-end finishes to consider:
Crown molding

Wainscoting

Coffered ceilings

Floor-to-ceiling windows

French doors
3. Add plenty of storage
Luxury homes are known for their ample storage. This is one area where you don't want to skimp. When it comes to storage, more is always better. McLean luxury homes have closets and cabinets galore. They also usually have a mudroom or laundry room for storing all of your household items.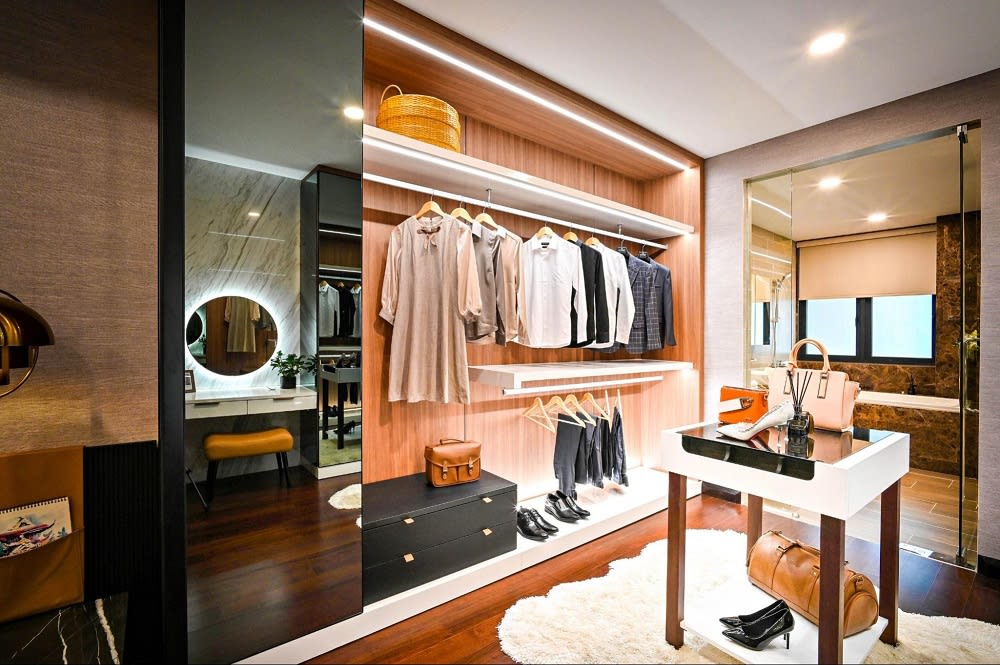 Think about all of the things you need to store in your home—clothes, dishes, toys, and more. If you want the interior to look sleek and clutter-free, storage is key. While viewing McLean VA real estate, you'll notice that most luxury homes have plenty of storage solutions. Storage is a feature that many buyers are willing to pay more for and can range from walk-in closets to large pantries. It's all about finding what works best for you and your family.
4. Paint your walls a neutral color
Neutral colors are popular and for good reason. They're versatile and easy to work with. When painting your walls, choose a light or medium shade of gray, beige, or white. These colors will make your home feel bright and airy, and they will also give you a blank canvas to work with when it comes to accessorizing and decorating.

Painting is one of the quickest and easiest ways to transform the look of your home and add appeal to any McLean VA real estate.

Here are a few of our favorite neutral paint colors:
Benjamin Moore's "White Dove"
Sherwin Williams' "Alabaster"
Behr's "Classic Silver"
PPG's "Timeless White"
However,
interior color trends
have been moving towards more playful color combinations and earthier tones. If you want your home to look more modern and on-trend, consider painting your walls a bolder color. Just make sure the rest of your decor can work with the new hues.
5. Update your light fixtures
It's time to say goodbye to that old brass chandelier that's been hanging in your dining room for years. When it comes to luxury homes, updated light fixtures are a must. Not only do they add style to your home, but they can also be quite practical. For example, installing dimmer switches is a great way to create a warm and inviting ambiance in a home.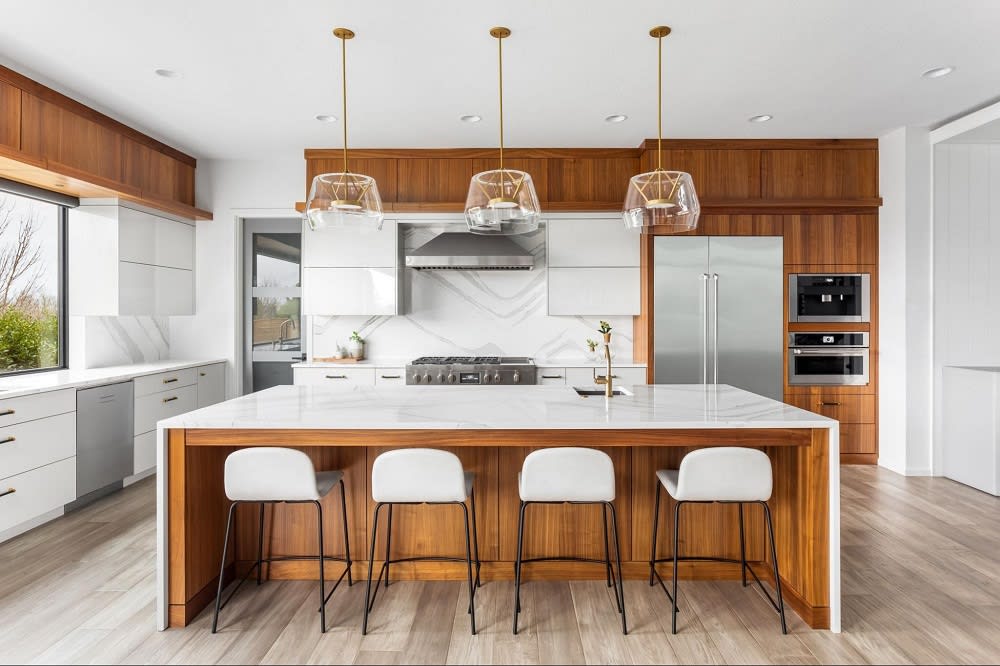 Think about the different types of light fixtures you need in each room. Do you need task lighting in your kitchen? Are you looking for a statement piece for your foyer? Many McLean luxury homes are equipped with chandeliers and other elegant light fixtures, so take advantage of this by choosing something that fits your style.
Pay special attention to your entryway and living room; these are the spaces where you entertain guests, so you want them to make a good first impression. In the entryway, consider hanging a chandelier or pendant light. And in the living room, opt for a stylish floor lamp or table lamp.
Updating your light fixtures
is a clever way to give your home a fresh, new look.
By incorporating these design elements, you're sure to create a space that you and your family will love for years to come. This will also appeal to buyers if you're ever interested in selling your home. To learn more about the McLean luxury home market, get in touch with
Nicola Taylor
, a local real estate agent who has vast experience in McLean real estate. She would be happy to help you find your dream home today!