Everyone has different interests and tastes; creating a home with amenities that allow you to fully enjoy those interests will make you love it even more. As a homeowner, you have complete control over which elements you add to make your home more enjoyable and luxurious.
As you search for
houses for sale in Washington, DC
, you may be able to narrow your search based on which amenities you prefer in your home. If finding a home that meets your exact needs proves to be challenging, there are plenty of opportunities to customize your new home and fill it with luxury defined by you.
If you plan on customizing your space, keep in mind that certain elements cannot be changed. Location is a crucial decision, so choose a home in the location you desire and not based on what is inside the house.
Although you cannot move the home's location, you can change certain interior aspects to give your home a unique feel. Outdoor space is another factor that could be challenging to change, especially if you decide that condos for sale in Washington, DC, best fit your lifestyle. Local parks and outdoor venues may surround you, but if relaxing with a glass of wine on your private balcony is essential, do not settle for a home without this amenity. Although most features can be added later, some important elements should be present upon move-in. Here are a few amenities luxury homebuyers should consider adding to their wish list.
Luxury amenities for your Washington, DC, home
Updated technology
Front door cameras are known for their ability to provide more than an added safety feature for your home, as seen in many online viral videos. This must-have technology has caught happy people dancing,
wildlife coming to say hello
, and other heartwarming videos. Apart from recording spontaneous videos, front door cameras and different types of security cameras are ideal for keeping your important household valuables safe and protected.
These cameras are only a single option for technology that can be added to your home, especially if time is a luxury to you. Having a home network allows you to program virtually anything in your home from your smartphone. From turning on the lights to stopping the oven from overcooking your dinner while you run to pick up your child from a game, advanced technology can help you take care of a wide range of tasks.
Smart switches, outlets, and appliances are continuously evolving, making adding these features to your home more straightforward, while modern homes are being built with them already in place. Ask your Washington, DC, real estate agent how "smart" your home is when reviewing your next listing.
A fully-equipped kitchen
Whether you're preparing to host an elegant dinner with your closest friends or baking cookies with your family, the kitchen is the heart of any home. While most meals can be prepared with limited equipment, the experience is much better when you have the right tools.
Family and friends will enjoy watching the chef work in a kitchen with plenty of centralized seating and an open floor plan. Meal preparation will be virtually effortless with deep drawers dividing essential tools, hands-free trash and compost bins, and a deep sink to keep everything clean. With your smartphone preheating your oven from the grocery store, dinner will be on the table in no time.
Private outdoor spaces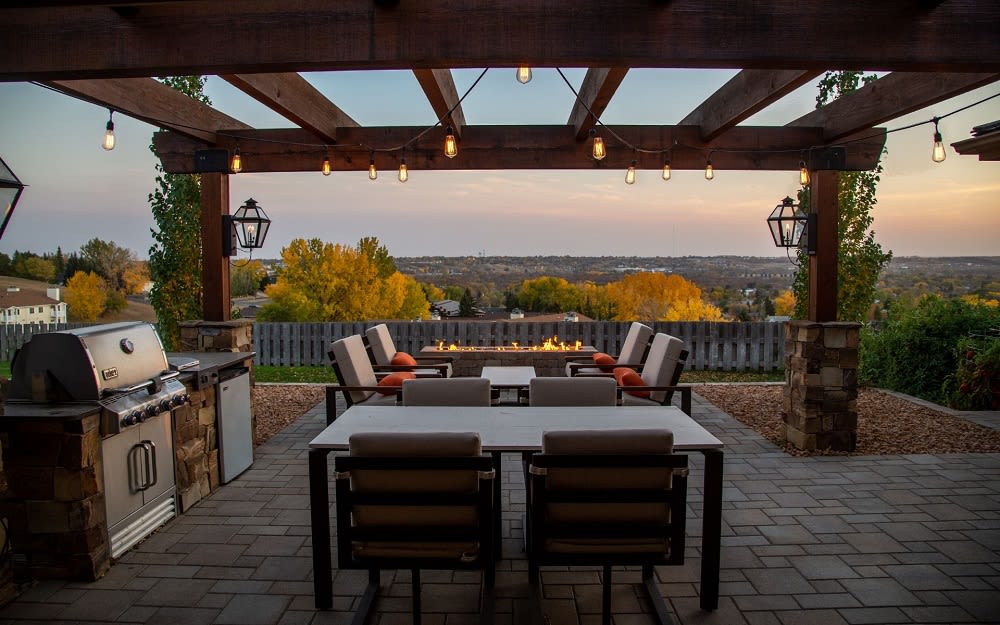 A stunning outdoor space filled with comfortable seating and ambient lighting is necessary for all luxury real estate. The ability to flow from the living room out to the deck or patio is invaluable for everyday life and entertaining. An upgraded space that features an
outdoor kitchen
is perfect for enjoying a summer barbecue with friends or hosting your child's birthday party. You can spend hours enjoying the weather while playing a game of bocce ball on your own
court
or, if room allows, a game of
pickleball
.
Hobby or workspace
More people are working from home than ever before. Having a dedicated space to work will allow you to be more productive while enjoying the comfort of working from home. This extra space may be a bedroom, basement, or bonus room. It's important to fully dedicate this extra space to your work by including a spacious work desk and comfortable work chair.
Work is not the only reason to have additional space for a dedicated purpose. Our personal hobbies often end up strewn throughout the house and can add clutter and stress to an already busy household. Defining a space to accommodate your hobbies will create an escape for you to enjoy the things you love without interfering with everyone else in the home.
Private workout space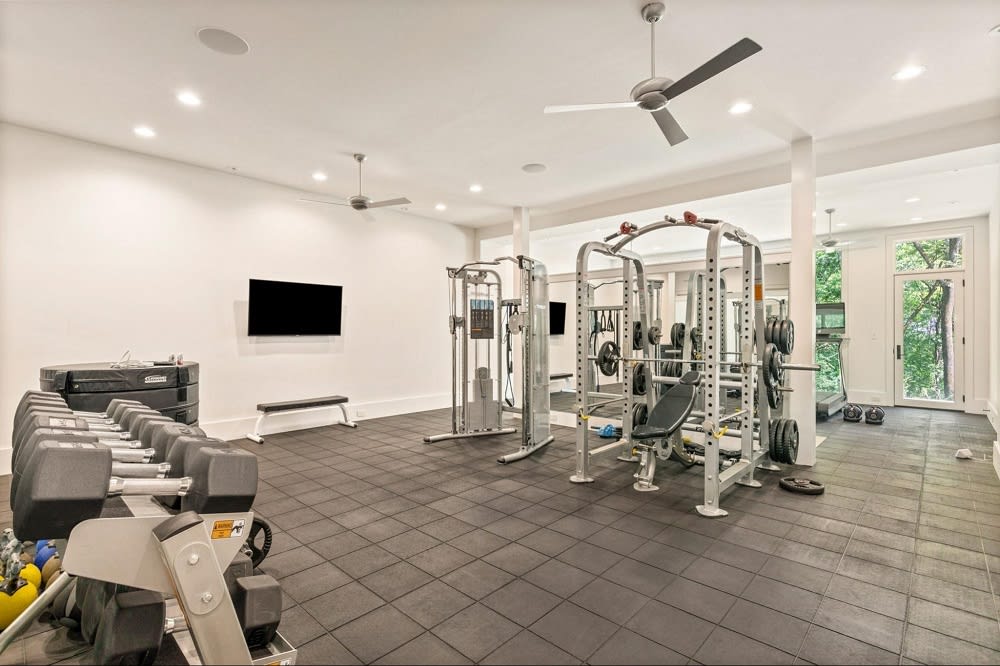 Many condos for sale in Washington, DC, may include a community gym full of fantastic equipment for you to train with and utilize. You could also dedicate and transform space in your home to act as your own private workout space or yoga studio. Newer workout units
mount directly to the wall
to save space while giving you a refreshing workout.

With an in-home gym, you have the freedom to choose specific workout machines that fit your fitness needs without traveling to the gym. One of the greatest perks of owning a luxury home is the option to modify your house to match your lifestyle, and adding a personal gym is one of the easiest ways to improve your physical health and add an extra touch of extravagance to your home.
Reach out to a luxury Washington, DC, real estate agent today
Defining your personalized luxury in your new home will make your life much simpler and full of joy. Searching for a home filled with your desired amenities may be challenging, but experienced agent
Nicola Taylor
will help you narrow down the search to find an immaculate home for your luxurious style. Reach out to her today!