Selling a home is considered one of the most stressful things you can do as an adult. There are many rules to follow, information to research, and options to consider. But some things can make the entire process easier for you as a seller, especially if it's your first time selling a home.


Consider these six things to do before you list your Potomac home.
Find a realtor
The first step in your selling process should be finding yourself a reputable real estate agent to help you navigate the Potomac real estate market. The idea of selling your home on your own and being able to put that cash elsewhere is tempting, but in a market like Potomac's, it's best to have a realtor to help you.
Statistically, "for sale by owner" transactions tend to almost always wind up in disaster, which sacrifices time and money. If you get a realtor to help you with your home sale from the get-go, you'll save the money you could otherwise lose.
Realtors do this for a living — they know the local market and the best ways to prepare and market your home for a quick sale. It's infinitely more cost- and time-effective to have a professional help you through the process so you can sell your home promptly for the right price.
Depersonalize and declutter
This is one of those steps that people often save for last or too late. However, it should be one of the first steps after finding a realtor — decluttering and depersonalizing your home. This process should be completed well before in-person tours begin. In fact, it should happen before you take the photos for your listing!

Pack up all of the belongings you don't need on a day-to-day basis and put them into storage. If you are selling before buying a new home, you will likely need the storage space anyway.

Depersonalizing your space means taking down personal photos on the wall and storing away personal keepsakes. Potential buyers don't like to see the home they are looking at as a home currently being lived in by somebody else.
Make your home look (and smell) its best
Don't mess with cleanliness! Making your home sparkle is the most crucial aspect of the listing process — if potential buyers notice dust, grime, or dirt, you can say goodbye to a possible offer.

Experts say that hiring professional cleaners will help in the long run. They can get into every nook and cranny to deep-clean the house and ensure no stray dust bunnies. Cleaning your home is an especially important step if you have large drapes or carpeted rooms, as allergens and other dirt can stick to drapes and carpets, and they aren't easy to get out. Often, they'll need to be deep-cleaned.

Once your home is clean from top to bottom, do a smell test. Even the slightest foul odors can be a dealbreaker to some potential buyers. Bring in a professional or a third party to detect any lingering odors that may be wafting through your home. Don't try to mask the smell, either. A sale could backfire if the scent is something a potential buyer isn't fond of, like citrus.
Stage your home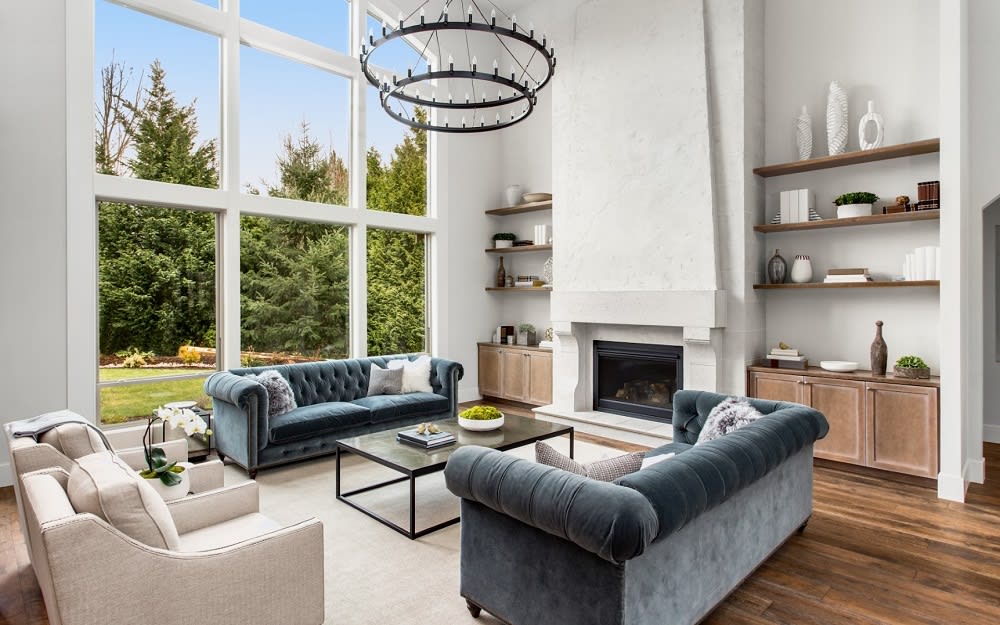 While this coincides with depersonalizing and decluttering your home, staging is a whole different matter. Once all of your personal belongings are packed away or put in storage, you need to work on making sure your home looks move-in ready.
While most people stage their homes for in-person tours, it's best to stage before taking your listing photos. The closer your home looks to the images online, the better it will resonate with a potential buyer.
When staging your home, make sure you don't make the space look too full or empty. It's a hard line to navigate, but people spend some of their time during in-person tours trying to picture their own furniture in these rooms. If the room they are looking at looks too small, they may have second thoughts about their furniture fitting properly. But you don't want it to look too empty, either — it's unappealing to potential buyers.
If you have the extra budget, you can hire professionals to stage your home. A professional stager will know precisely where furniture should go and how to make your home look more spacious and appealing.
Renovate and redecorate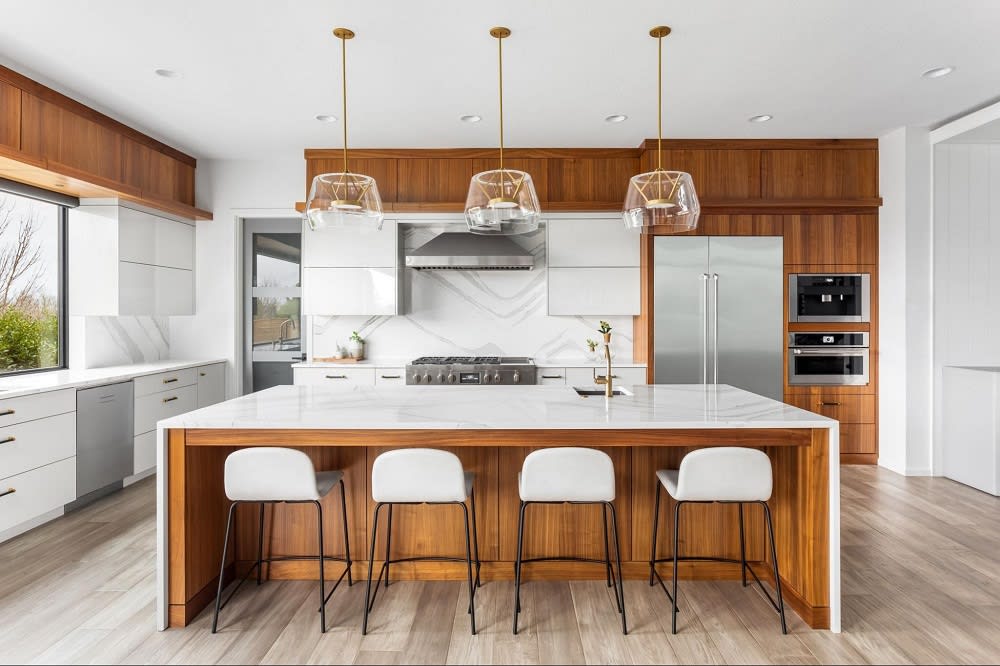 This is the step that usually gives sellers pause—renovating your home before listing doesn't necessarily mean tearing up the floorboards and starting from scratch. It can be as simple as changing from carpet to hardwood or switching the light fixtures in your house. Complete renovations that not only are stylistically up to date but that can potentially get you a decent return on investment.
Don't go for the extensive renovations, which could cost you more than you would get in return. Don't waste your time on things that aren't broken or out of date. Focus on the smaller parts of your home that need minor renovations or upgrades.
The most popular rooms in the house for renovations are the kitchen and the bathrooms — usual things like faucets and sinks, countertops, cabinets, and lighting. For a Potomac home, you will want to make the upgrades look and feel luxurious. Most of these are DIY options, especially if you plan to repaint walls and cabinets.
One major thing to remember is staying with a neutral color palette and not making any outlandish upgrades that may alienate potential buyers. Skip the lime green walls or red cabinetry in the kitchen and opt for neutral brown, gray, and cream tones.
Minor upgrades are not only time-effective but also less costly. Consider changing out your door and cabinet handles or switching your lights from bulb to LED, for example. Sometimes you'll just need to touch up scuff marks on the walls or fix a loose handle.
Curb appeal
The outside of your home is the first thing a potential buyer sees during an in-person tour. It is the first impression that all potential buyers will have of your home before stepping inside, so you want to make sure that impression is positive. If you have a porch or a front deck, redecorate your space to look more appealing to the buyer's eye.

Make sure your grass is green, and if you have a dog, make sure there is no mess on the front lawn. Don't add high maintenance extras, such as a large garden, because that could alienate potential buyers. Get rid of overgrown weeds and vines. Make the outdoor area look well kept and fresh!


Repaint your garage. Garage paint chips like crazy, but repainting will make it look brand new. You can do this with your front door and consider switching out the door hardware to something more sleek and modern for a quick upgrade.

Ensure the sidewalk in front of your home, and your driveway is clean and clear. Consider power-washing your home and sidewalk before in-person tours and if you can, park your car in the garage instead of in the driveway.
Ready to sell your Potomac home?
If you're ready to sell your home in Potomac, Maryland, or looking to purchase a new property in Potomac or the surrounding communities, contact
Nicola Taylor
for more information! Nicola will help you sell your home at an optimal price and find your next dream home in the DMV area — contact her today to get started!