2021 was a great year for Bethesda real estate. Fueled by homeowners' desire for more space, Bethesda homes flew off the market and led to an extremely competitive market. Currently, the median price of a home in Bethesda is $1,092,000, up over nine percent from October of 2020. Homes are selling for above list price and sell in an average of 26 days, though hot homes can easily go pending in only six days.
While all of this has been good news for sellers, it's been a bit of a challenge for those looking to buy Bethesda luxury homes or other types of local property. The question is: Will this hot market continue in the new year or will it start to cool, allowing buyers to pursue larger selections of homes? Here is what both buyers and sellers can expect in 2022.

Prices of Bethesda real estate
The median price of Bethesda luxury homes and other types of properties in the area is expected to continue to rise throughout 2022. However, this rise in price is more in line with normal appreciation than the skyrocketing prices that have been the norm since the pandemic. This means that investing in real estate is still a good idea, though sellers may not see offers that are significantly above their listing price in 2022.
Number of sales in Bethesda
Based on market research, Bethesda real estate professionals predict that the number of sales of Bethesda homes will increase in 2022. This will likely be due to the increased amount of inventory that will be on the market as those who have been frustrated by a lack of options will jump on newly listed homes.
A rebalancing of the market
Though many people have worried that a housing market crash is coming, Bethesda real estate professionals and those in other areas of the U.S. do not see this happening in 2022. Instead, they see the market slowing slightly as the market rebalances.
The rebalancing will feature a steady pace of transactions with more moderate price growth than what we saw in 2021. Homes will also start staying on the market for longer periods of time, giving buyers a better chance at scoring the property they have their eye on. However, most experts agree that 2022 will remain a seller's market throughout most of the U.S.
New developments in Bethesda
With the shortage of inventory, it's no wonder that new construction has been a hot topic in the area. Whether you're looking for Bethesda luxury homes or affordable condos, consider the following developments that have been recently completed or will be finished in 2022.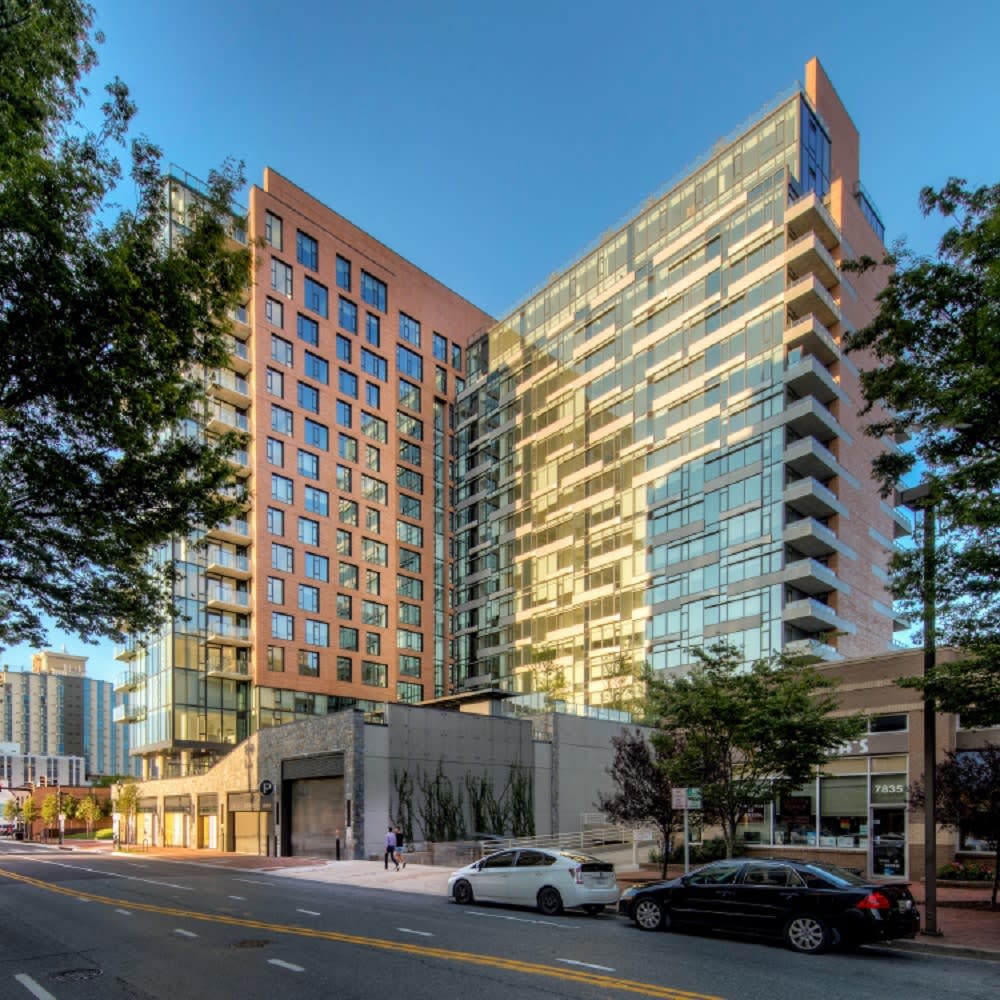 This 17-story project, which was amended from 450 apartments to 322 larger units in 2020, was completed in 2021 and still has apartments available. The building has welcoming common spaces designed by FXCollaborative, a roof terrace, outdoor pool, on-site grocery store and state-of-the-art fitness studio. Rents start at $2,540 per month for a one-bedroom, one-bath apartment and go up from there.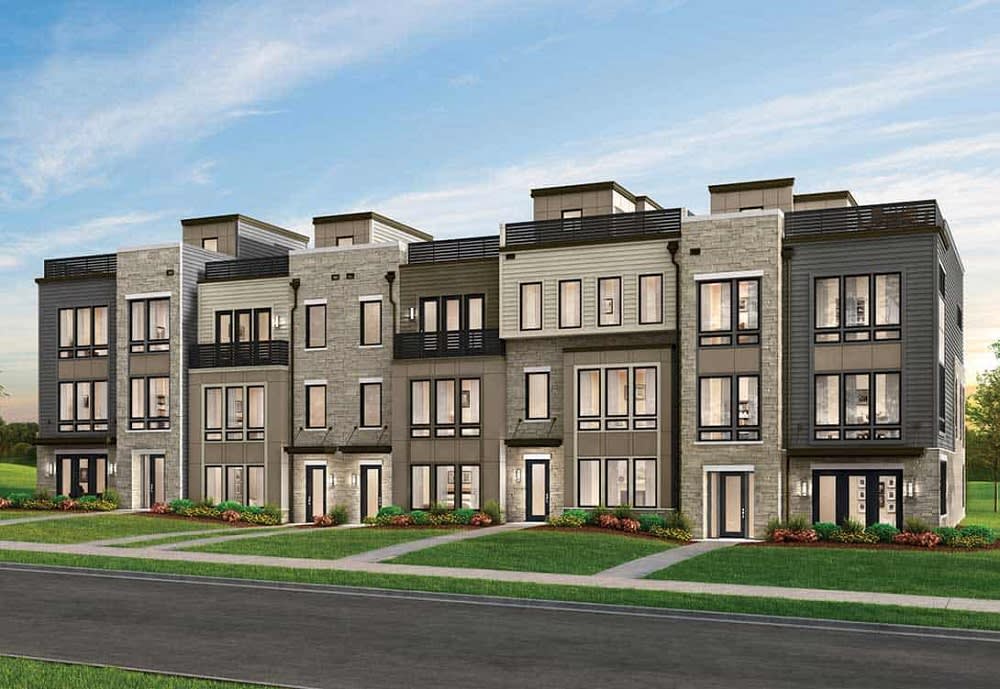 This project, which received final approval in 2019 and began construction this year, will feature 159 single-family Bethesda luxury homes as well as 150 townhomes. Featuring a resident clubhouse, a noise wall to reduce traffic noise from the Beltway, and a proposed school site, Amalyn Bethesda has been on the radar for many of those who want new homes.
Other amenities include a manicured Zen garden, aquatics area with pool, private cabanas, an outdoor bar, and easy access to nearby trails. The starting price for both townhomes and single-family homes is anticipated to be $1.5 million.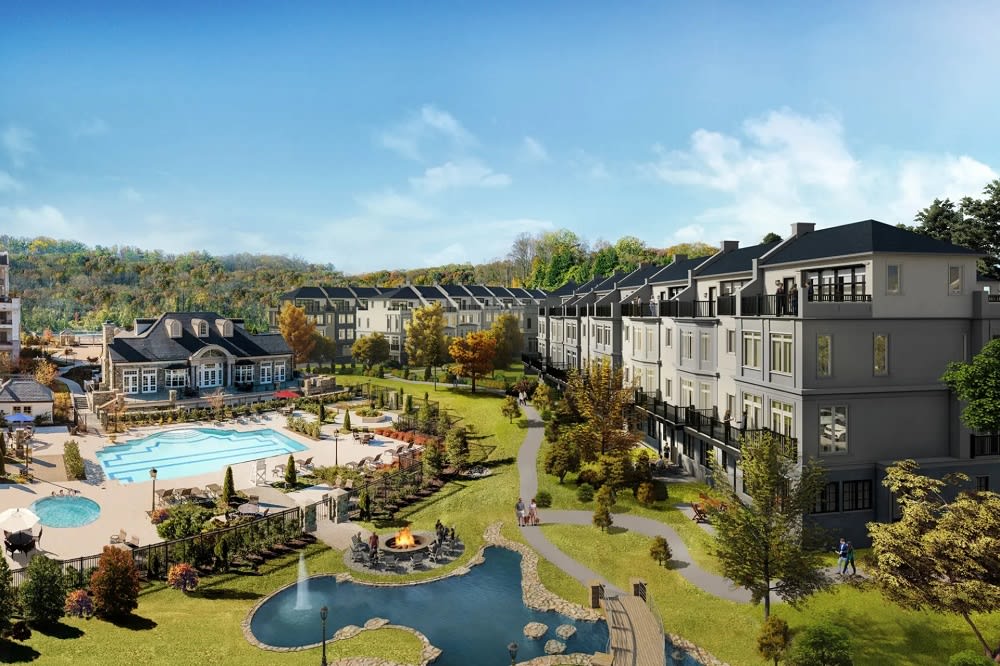 Ready to take the next step? Reach out to trustThe former site of Stonyhurst Quarries, Quarry Springs is a luxury townhome development that has already nearly sold out even though it's not slated for completion until 2022. This 13-acre gated development has a clubhouse, fitness center, pool, central green space complete with waterfall and rock garden, and a gatehouse. Townhomes start in the low $1.7 million price range, so this is a perfect development for those who want to own Bethesda luxury homes but experience all the amenities of a planned community.
What 2022 means for buyers and sellers
Though the Bethesda real estate market will likely cool down a bit in 2022, it will still remain competitive. This means that while buyers may have a bit more selection to choose from, they still need to make quick decisions when they find a home they love so they don't lose it to a more motivated buyer. Others may choose to opt for building or buying/renting in a new development to circumvent the low inventory situation. Most Bethesda real estate experts are predicting that mortgage interest rates will go up in 2022, so they advise that buyers commit to buying a home and securing a mortgage before that happens.
Buyers will also have to stay committed to making a strong initial offer for homes, though they may no longer need to offer over asking price or drop common contingencies such as those based on obtaining financing or the results of appraisals or inspections to have their offers accepted.
Sellers may need to make adjustments in the new year to make sure they stay competitive with other sellers in a changing market. This means pricing their home fairly via a comparative market analysis, investing some time and money into boosting curb appeal, and having their Bethesda luxury homes professionally staged to ensure they are appealing to their ideal buyers.

If you plan to buy or sell Bethesda homes in 2022, having as much knowledge as possible about the market trends and working with an experienced Bethesda real estate agent are your best bets to help you achieve your goals. ed local agent Nicola Taylor for expert guidance during the buying or selling process.