Impressive curb appeal makes your home look attractive and sleek and provides the opportunity to sell your house for a high price within a short time frame than if your home's curb appeal is simply ho-hum. To craft impressive curb appeal for your Georgetown home, consider these nine tips focused on the exterior and landscaping.
Building exterior
When considering the exterior of Georgetown real estate, be sure to review everything related to the outside of the property's structure, including siding, windows, doors, roofing, and exterior accessories like shutters and lighting near the front door.

Walls, porches & patios
When prepping Georgetown homes for sale, remember that not all homes need the same type of facelift. Depending on your home's particular situation, you may want to focus on updating the building's exterior with new siding, brickwork, or paint, mainly if it has been over a decade since the walls were last refinished.


If the exterior walls have been upgraded within the last ten years, consider having a professional, like
The Power Washers
, clean the exterior. If you have a porch or patio, make sure it's clean and well-maintained. If your property does not have a porch or front patio, consider adding one as a welcoming area around the front door. If your property has stairs, review them for necessary repairs and consider upgrading the railings.

Windows
Georgetown real estate has many features that make them attractive to buyers, but one of the most important is often taken for granted—windows. A house with good curb appeal is a home people want to live in. It's not just about how it looks from the outside; it's also about how it feels on the inside, and new windows can help improve both aspects of your exterior and interior spaces. If your windows were replaced over ten years ago, replacing them now may be a worthwhile investment.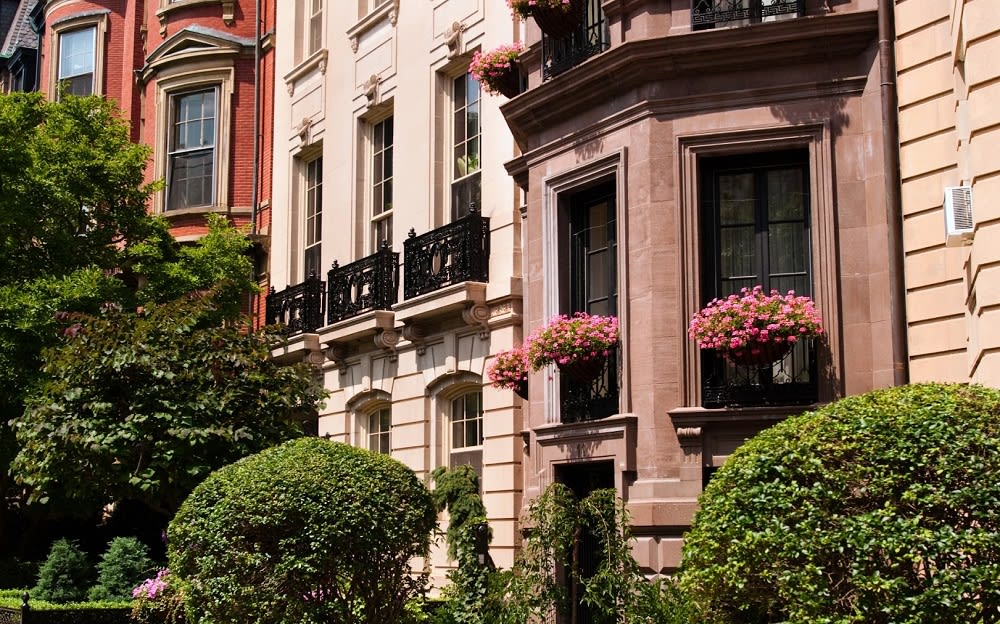 Adding or updating shutters can boost your home's curb appeal. Shutters are a classic addition to any home, and they come in a variety of materials and styles to suit any exterior. They can also be painted to match your trim or house color, making them a perfect way to add some personality to your home.
Window treatments are often an afterthought when it comes to curb appeal, but they can make a difference in the overall look of your home. The right window treatments can add personality and style and be a great accessory when viewed from the curb.

Doors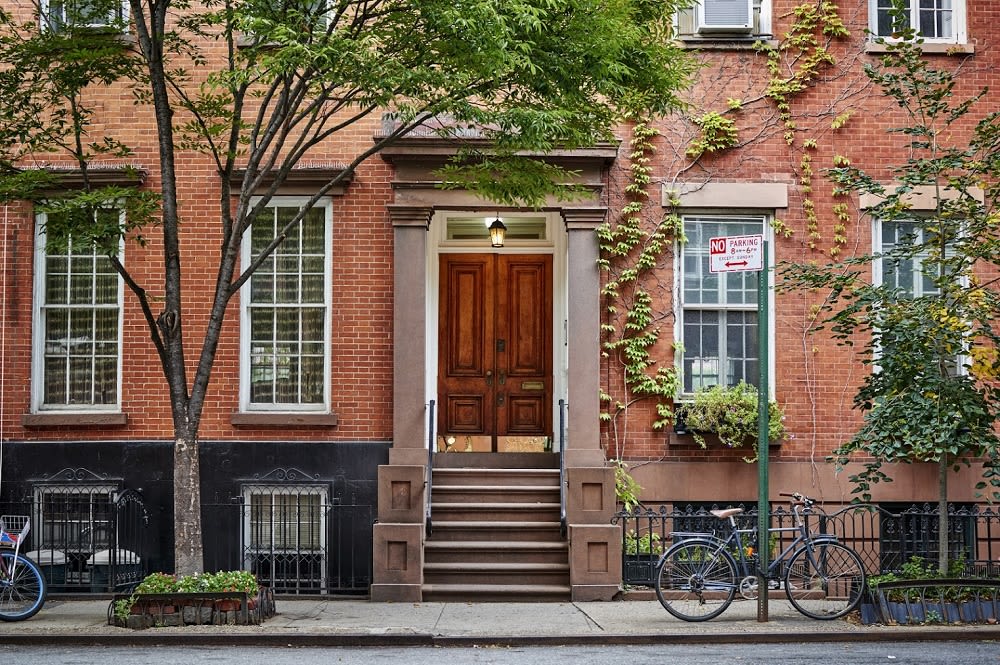 When listing Georgetown homes for sale, it's essential to ensure that your property looks its best from the street. One way to do this is to update your doors. Here are a few tips for doing so:
Choose a style that matches your home's architecture. For example, if your home is Victorian, choose a Victorian-style door. This will help create a cohesive look.



Make sure the door is in good condition. If the door is damaged or peeling, repair any damage and repaint the door if necessary.



Consider a dark door color.

A

2018 study

covered by

Business Insider

noted that homes with dark doors tend to sell for upwards of $6,000 more than those with lighter doors.

Consider adding a screen or storm door. A screen or storm door can add extra protection from the weather and make your home look more inviting.



Consider refinishing or replacing the garage door if your property has one.

Roof
There are a few key things to consider when deciding whether or not to replace your home's roof. One of the most important is the age of your roof. Most roofs last around 20 years, so it may be worthwhile to consider a replacement if your roof is older than 15 years old. Another thing to consider is energy efficiency. Installing solar panels can help you save money on your energy bills and make your home more appealing to buyers. It's even possible to upgrade the entire roof to absorb and provide
solar
energy.

Accessories
Several home exterior accessories can help boost the curb appeal of Georgetown real estate. Some include:
House numbers: Make sure your house numbers are easy to see from the street. One way to do this is to choose a style and color that contrasts your home's exterior.



Mailbox: A new or updated mailbox can also help improve your curb appeal. Choose a style and color that matches your home's exterior and blends well with the landscaping.



Lighting: Add or upgrade lighting near the front door to make your home look more inviting in the evening.
Landscaping
Plants
One easy way to improve the curb appeal of Georgetown homes for sale is by adding or updating your landscaping. It's essential to choose plants that will thrive in your climate and the type of soil. Make sure to select plants that are the right size for your space. You don't want them to be too big or too small. You can use trees, shrubs, and flowers to create a well-balanced look. Be sure to use different colors and textures.


When ready to plant, consider those
native
to the region. Native flowers in the D.C. area include swamp milkweed, wild bergamot, dense blazing star, black-eyed Susan, coneflower, and New England aster. Native shrubs and trees include red maple, black cherry, winterberry holly, silky dogwood, and flowering dogwood.

Stepping stones
Adding paths of stepping stones to a yard can help to improve its appearance and make it more functional. When choosing stepping stones for Georgetown real estate, choosing the right size and shape for your space is important. It's also essential to select stones made from a material that will withstand the weather. Stone, brick, and concrete are all excellent options.

There are a few things to consider when it comes to exterior lighting. One of the most important is placement. You want to make sure that you are lighting the right areas. Here are a few ideas for where to place your exterior lighting:
Paths: Lighting along pathways can help to guide guests and make it easier to see at night.

Driveway: Lighting your driveway can make it easier to see and park in the dark.

Flower beds: Lighting around flower beds can add extra beauty after dark.

Outdoor entertainment spaces: Lighting in outdoor entertainment spaces can help to create a more inviting atmosphere.

Exterior entertaining space
Adding an exterior entertainment space to your home is a great way to improve its curb appeal. It can also be a great place to relax and spend time with family and friends. When creating or upgrading an exterior entertainment space for your Georgetown homes for sale, be sure to choose comfortable seating that will be able to withstand the weather. You may also consider adding an outdoor kitchen space or BBQ area, a great place to cook food and entertain guests. Another thing to consider is a fire pit or water feature. These can add extra beauty and functionality to your exterior entertainment space.
From easy fixes like landscaping to more complicated ones like solar panels, there are plenty of options for how you can update your exterior for the best return on investment. Whether increasing the curb appeal to sell or making updates after living in your current house for a while, these tips should help make your property's exterior shine.
If any of these ideas seem overwhelming or you want additional advice on other beneficial changes, reach out to a local realtor
Nicola Taylor
. She will be happy to create an actionable plan to help your home sell faster and for the highest possible return on investment!